Well, I am tired of Old Man Winter rearing his ugly head here, but it looks like we are in for a few more rounds of bad weather this week. Please check the website or look for an email from us, in your inbox, for cancellations and closings. While I hate to close, sometimes it is just the safest thing for us to do. So, keep an eye out for news from us, if the weather is bad.

Here's what coming up!
February color of the Month
RED

20% Off cuts of 1 yard or more
Tuesday and Friday Sew Ins
from 10-5 every Tuesday and Friday!

New Fabric Arrivals

Kansas Troubles - 6 new bolts!

Wilmington Prints


The Magic of Oz
14 new bolts from the yellow brick road to the tin man, hot air balloons and rainbows. These adorable prints will take you back to the Wizard of Oz or bring to new life to it for any child in your life.

February Classes and Events
It's Elementary
Saturday, February 8th and 22nd from 10-12:30
with Pat Hersl

Beginner or experienced—Sharpen your sewing skills by working with these 6" blocks. You'll learn cutting, piecing and the importance of an accurate ¼" seam allowance by making 4 blocks that will include strip piecing, flying geese patches, machine applique, half-square triangles and quarter-square triangles. Handouts, plus finishing directions, are included. This is a two part class
.
Chevron Garden
Saturday, February 15th from 9-3
with Erin Underwood
The quilt is strip pieced and chevrons cut and assembled quickly with the
Diamond Dimensions ruler. The applique is created with the scraps from
the chevrons giving them a playful look!
Applique' Sew-In
Third Tuesday, January through October, from 4-8
February 18th from 4-8
For those of you participating in the Blessings of Christmas Night, Blessings of Autumn and Little Blessings Wallhangings, come and join us for a sew in night. This will give you uninterrupted time to complete your blocks every month and give you tips and pointers for machine applique. Free to tose who have purchased the BOM's


Baltimore Album Basics


4 session class starting on
Thursday, February 27th from 10-1
with Andrea Staschak
This is a four session class that will cover several different applique techniques. As you learn and practice each technique you will be completing a quilt block. Each class builds on the skills learned in the prior class. Techniques will include: pattern transfer, needle turned applique, bias stems, layered flowers, woven baskets, reverse appliques, rose buds, ruched roses and more! The four finished blocks can be used in a lap quilt, table runner, wall hanging or be the beginning of a full size Baltimore Album Quilt.
Patterns provided with class.
Also make sure that you follow us on all of our new social media sites! Heres how.

So, until we see you again, keep those bobbins hoppin!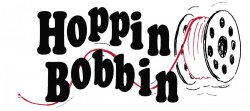 411 W Bel Air Avenue
Aberdeen, MD 21001
410 272 2226

info@hoppinbobbin.com
Hours: Tues/Thurs 10-8, Weds/Fri 10-5, Sat 9-4