Skip Navigation
Website Accessibility
Hoppin Bobbin E News
Happy Thanksgiving

The Holidays are fast approaching and we are busy, busy here at Hoppin Bobbin planning for Holidays and the New Year. We have several new clubs and projects coming up in the New Year that we are really excited about. Our Year of Love and Fun club ended in November but the new club, Another Year of Fun, will start in January. We are working hard on new patterns, kits and all kinds of great new classes! So, keep an eye out for our newsletters and lots of fun news to come!

Tootsie and I are heading to Va Beach to spend Thanksgiving with my daughter this year. So, the girls here have decided to have a sale on Saturday while I am gone. Be sure to click on the link here, or on our home page to see the sale items and to print out the coupon for additional savings.
Happy Thanksgiving to all of you!
Kelly and of course, Tootsie too!


Please note: Hoppin Bobbin will be Closed on Thanksgiving Day and Friday November 27th so our staff can spend the holiday with their families
New Fabrics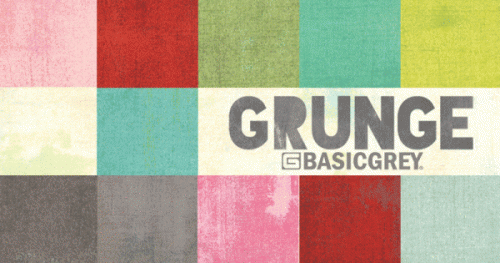 26 New Bolts, this stuff is fabulous!!!!


New Patterns from Swirly Girls! Susan Emory was in town to speak at the Flying Geese Guild and stopped by to see us! Come in and see the samples she left for us and all
of the great new patterns in the shop.
DECEMBER CLASSES
Beginner Applique
Learn the steps for easy Raw Edge Applique
from start to finish.
Snowman Fun Kits are required for class.

Wednesday, December 2nd
from 10:30 am to 4:30 pm
Instructor: Kelly Davis

* Interested in teaching a technique or unique class?
Please contact Kelly for more information.*



Coming up in 2016


click on each class title for more information


January





Year of Love and Fun is back again as Another Year of Fun. Sign up starts this week. If you participated or noticed al of the projects last year, you won't want to miss out this year! Receive both a Pattern and Recipe every month, for 12 months. All you have to do is come in and pick it up! Patterns will be available the 3rd Saturday of each month. Kits will be available for pre-order, at an additional cost, but are optional. Sign up today for only $10.00 for the 12 month program!
Click here to see some of the upcoming projects!



So you want to make a quilt, but can't tell a rotary cutter from a seam ripper? Let us help guide you through Alex Anderson's Beginning Quilting. Learn every step of the way as you learn to plan, cut, piece, quilt, and bind your quilt. There are eight easy, beautiful projects in the class book that will get you started. Class will make the Sampler Quilt that includes flying geese, nine patch, nine patch variation, fence rail and log cabin blocks.
This is a 6 two hour session class
Day and Evening Classes available.

Winter Session Dates:
January 14, 21 and 28, February 4, 11 and 18
Show and Tell Social for Winter Sessions is
Thursday, March 10th at 6:30pm
This is a monthly educational event that will cover a wide range of topics. Hour long sessions will include a lecture or demo and teach you a new skill, or improve one you already have. Join us and elevate your quilting to a higher level. No sewing machine is necessary. Hoppin Bobbin will supply handouts, if needed, but be sure to bring a pad and pencil so you can take notes!

Classes are $8.00 each. Sign up for all 12 classes before January 19th, and pay only $80.00.

Classes are the third Tuesday of each month from 6:30-7:30
What an adorable doll, she even has knickers! Learn how to make this doll under the instruction of Tracy Franz. Keep one for yourself or make them as gifts for children or grandchildren. Tracy will teach you all the steps.

Saturday, January 23 from 9-4
Sew In Days
Every Tuesday and Friday from 10-5, Hoppin Bobbin hosts a Sew in Day. Bring a project and all of your supplies and have a great day sewing with friends. Bring a covered dish to share. If you are planning on staying the day, please fill the parking spots in the rear of the building first. This enables new customers to find parking in the front of the building.